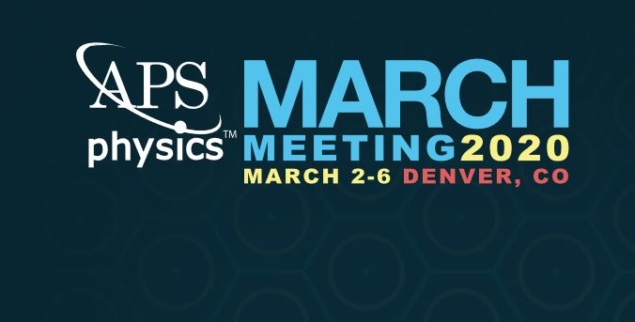 The American Physical Society (APS) has cancelled the world's biggest physics conference, which had been due to take place in Denver, Colorado, from 2-6 March.
It decided to cancel the meeting late on Saturday 29 February due to "rapidly escalating health concerns relating to the spread of the coronavirus disease (COVID-19)".
The APS said it took the decision "with deep regret" and admitted that the timing of the decision will have "significantly inconvenienced" many delegates. The APS March meeting is normally attended by some 10,000 physicists from around the globe.
Previous statements from the APS had said the meeting would be going ahead, although a "no-handshake" policy had been in place and physicists were given other health advice and tips.
However, the APS decided to cancel the meeting "based on the latest scientific data being reported" about the virus's spread. The decision was also made based on the fact that many attendees come to the APS March meeting from outside the US, "including countries where the Centers for Disease Control and Prevention (CPC) upgraded its warning to level 3″. These are currently China, Iran, Italy and South Korea.
APS delegates have been promised "a full refund" of registration fees, while the society will investigate whether delegates can be reimbursed hotel fees.
The APS was founded in 1899 and is the world's biggest organization of physicists. The annual March meeting is one of the highlights in the physics calendar, attended by thousands of physicists in areas such as condensed matter, materials, atomic physics and quantum physics.
There is also a big exhibition of hi-tech companies attended by physics-based firms such as Oxford Instruments, Kimball Physics, Q-CTRL and Quantum Design.
Journalists and other staff from Physics World, which publishes an annual careers guide in partnership with the APS, had already travelled to the meeting.
More to follow.